Our values shape the daily actions in our family business, provide support and orientation and show what we are striving for together.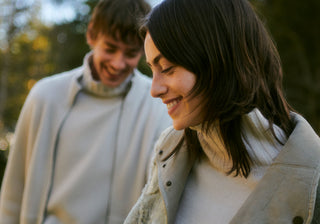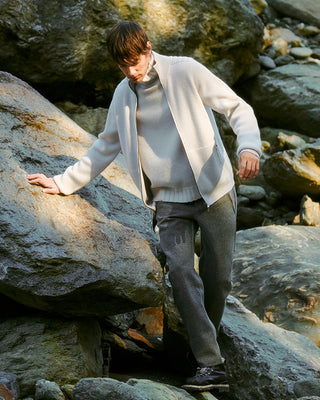 Authentic Design
Frauenschuh designs are known for their special silhouettes, innovative details, sustainable materials and for drawing inspiration from the alpine world. Each Frauenschuh piece makes life easier, more casual and more luxurious, whether in nature or in the city.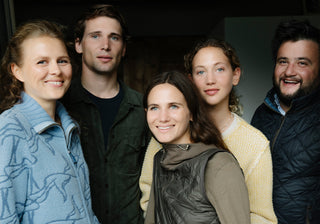 Family
Tradition needs innovation. Just as Kaspar Frauenschuh brought his visions from London to Kitzbühel, the third generation will return with fresh ideas from New York and Paris. They will continue writing Frauenschuh's history with Kaspar, Andrea and Theresia Frauenschuh by their side.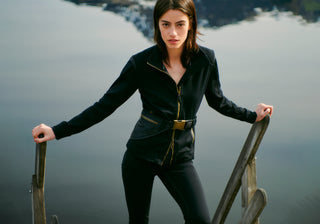 Functionality
No matter how high the ecological goals of a company are: Only garments that people treasure for years on end are truly sustainable. This is why Frauenschuh's heart beats for quality products that look and feel alive.
Ecology
Respect is time. Frauenschuh strives to give it to nature, which provides the finest materials. And to the people who work them with their hands. Only with respect for resources can the ultimate luxury be created: perfect function, in limited numbers.
Humanity
Our partners are close to our hearts. We do not compromise on long-lasting quality and a sustainable, traditional way of working. Their master craftmanship and skills deserve our utmost respect. That is why we put everything into fair treatment and remuneration for all people around the world.