Welcome to Frauenschuh World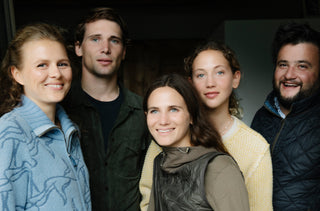 About us
We are a family business from Kitzbühel, which has been managed for over 40 years by Kaspar Frauenschuh and his sister Theresia Frauenschuh-Broz. FRAUENSCHUH stands for timeless and luxurious women's - and men's clothing.
Interesting facts about the family
Elisabeth Frauenschuh and her nephew Matthäus Stern run the traditional
the traditional store and manufactory "Hans Frauenschuh" in Kitzbühel.

The company focuses on chamois-tanned deerskin and other natural
deerskin and other natural materials such as loden, linen, wool and fuller's wool. The
in-house production ranges from pants and skirts to interior design and interior design
and furniture and specializes in individual custom-made products.
Im Gries 39 | 6370 Kitzbühel
www.hansfrauenschuh.com
Instagram: @hans_frauenschuh